Our investments in communities
As part of the Group's commitment to contributing to the general improvement of society in the communities in which it operates, the Group's regulated microfinance institutions engage in a variety of social initiatives in their communities.
To this end, also in 2019 we have invested in a number of community programmes that deliver a true value to our clients and to the broader community where they live and work. The Company's microfinance institutions allocate between 0.5% and 1% of their profit (except where regulation requires otherwise, as in the case of India where it is 2%) to these activities. In 2019, the Company spent more than $500,000 on community programmes, which benefited close to 130,000 people, in the field of education, healthcare and disaster and other activities related to distress.
Our borrowers from the Camalaniugan branch, North Luzon, in the Philippines and members of the Manzanilla group received relief goods, such as two kilogrammes of rice, three pieces of canned goods, six pieces of noodles and ten pieces of three in one coffee. 
We are thankful to Pagasa. They have been very helpful and generous at a difficult time when we were affected by flooding due to Typhoon Tisoy. We are grateful they are always willing to help at times of distress or calamities.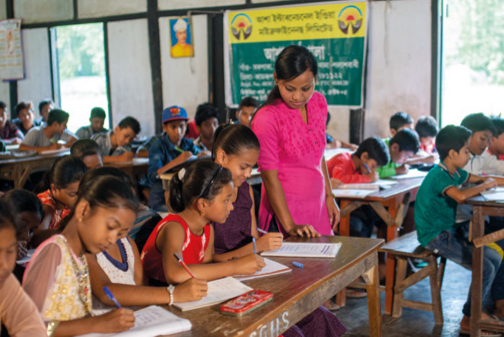 In India, we established a coaching and study centre named ASA Pathsala or 'Centre for Excellence'. It started with a coaching class in 2015 and has grown to 85 Pathsalas in 2019. The Pathsalas are aimed at educating both the children of clients and their peers in the community. This programme is run in different regions and reaches more than 3,000 students on a regular basis. All Pathsalas employ five teachers. The centres are well-equipped with study rooms and a library. Subjects include mathematics, science, including computer science, arts and linguistics. Participants can study at their own pace.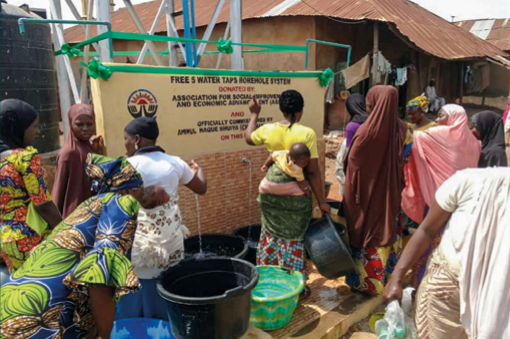 In Nigeria, we installed a water borehole for the community in Papa Ashafa, Agege, Lagos State, generating access to clean drinking water for over 400 people. Each family now saves about about 1 USD daily as well as the time to collect the water on a daily basis. The clean water also helps to reduce water-related diseases such as typhoid, cholera and diarrhoea, thereby reducing medical expenses. Ultimately, this improves the health and productivity of the entire community.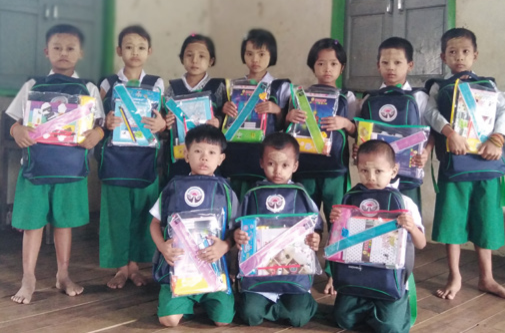 In Myanmar, we donated school bags with educational materials in Thannatpin area, Bago, Myanmar. Our Country Head, Md. Anisur Rahman explains:
"In Myanmar the word 'donation' is a symbol of humanity, social work and progress. We supported schoolchildren that could not afford to purchase school bags or educational materials."
ASA distributed over 400 school bags and school materials. For this event ASA Myanmar worked together with the Minister of Education, members of parliament, the central bank, local community leaders and law enforcement authorities.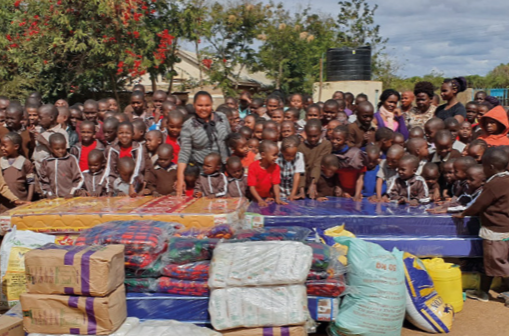 In Kenya we supported an orphanage with 265 children whose parents have succumbed to HIV and Aids. The school is located in a drought-affected area where food and water supply is irregular. We donated mattresses, blankets, food and school materials. As a result, school attendance increased and the children were able to be fed at school. The mattresses allowed the children to each have their own bed.
In Ghana, we provided scholarships to well over 400 needy and brilliant students, being children of our clients. As a result, the students were able to attend school regularly and continue their studies. Each scholarship amounted to around USD 90 per student per academic year. The award pays for school fees as well as books and materials.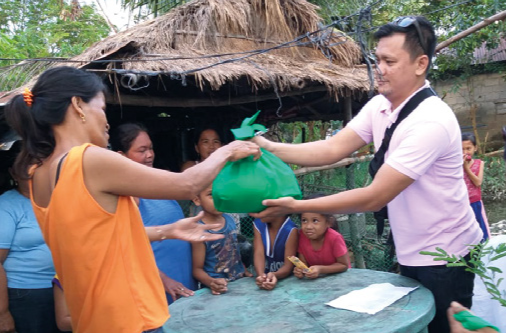 In the Philippines, we distributed relief goods in over 100 climate- related events throughout the year, thereby supporting 14,937 people affected in communities in Luzon, Visayas and Mindanao. Relief goods often include dry foods, such as lentils, rice, noodles, salt or canned food.