Scalable, decentralised branch model
The branch is the centre of the Group's ecosystem and underpins the scalability of ASA International's business model. This decentralised model allows for cost efficiency, quick decision making and replicability.
Branch activity is strictly monitored by area and regional managers, with offsite supervision, fraud and misappropriation departments and regular internal audits.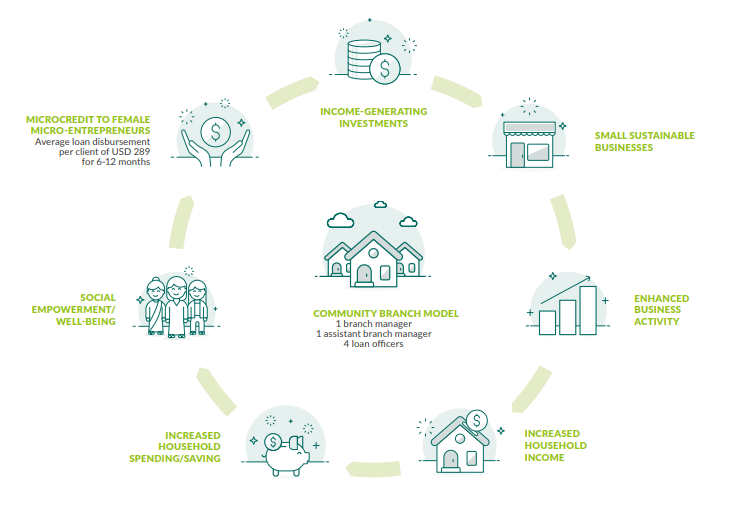 Read more about the distinguishing figures of the ASA Model in our Investment Case