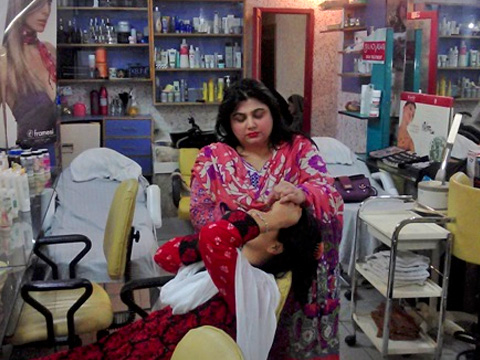 At 30 years old, Shazia was a housewife and a trained beautician. However, she did not have enough money to set up her own venture. ASAI provided her with a loan to develop her business at home.
Shazia recalls: "I applied for a loan with ASAI along with five other neighbours. At first, I borrowed Rs. 15,000 to start a salon with just one chair, and began earning between Rs. 8,000 – Rs 10,000 per month from the business.
"Since then, I have received and completely repayed several loans, always fully investing the money in the business. Currently, I have a loan of Rs. 10,000, which has enabled me to fully furnish and equip my salon with six chairs, and my monthly income has risen to to Rs. 40,000.
"Besides beautifying women, I have also started providing training to women who want to work within the beauty industry. Ten of my students are planning to start their own beauty businesses soon."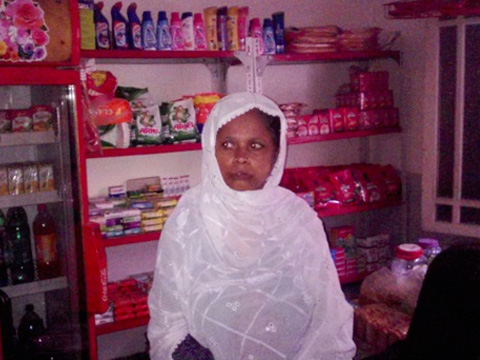 Seven years ago, Ishrat Jahan's life changed after her husband became ill and could no longer work. 
With all their savings spent on her husband's medical treatment, she and her three sons did not have enough money to survive and with no alternative income, she opened a small shop in her house in Chanesar Goth Karachi. 
Over the years, she has expanded her business, receiving an annual loan from ASAI. Recently, she got a Small Business Loan of Rs.50,000 due to her good repayment behavior, and reinvested the money into her business.
Now, her husband has recovered and is helping her with her business. Their monthly income is now currently more than Rs.20,000.
Speaking about ASAI she said: "I am really thankful to ASAI for supporting and helping my family and I overcome a very difficult situation".