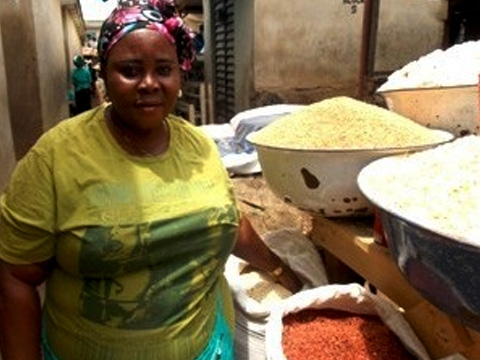 Ms. Temitope is a 39-year-old mother of 6 and now a symbol of entrepreneurial success. But it hasn't always been that way.
When her husband fell sick a few years after their marriage, she made the decision to set up a business of her own.
She started with a small amount of capital but struggled to meet increasing demand. The business's growth held back as she was dependent on borrowing money from relatives.
However, all that changed after she met a group leader from ASAI.
Encouraged by the simplicity of the ASAI process, she took out an initial loan of N30,000 and is now on her 4th loan cycle, borrowing N210,000 in total to support continued growth of her business.
Her daily sales are now N30,000, and with profits of N60,000-70,000 a month.
"Growing my business has allowed me to buy a house and meet the ongoing financial needs of my family. Four of my children are graduates, one is currently studying and my other son helps with the operations of the business, which I manage myself."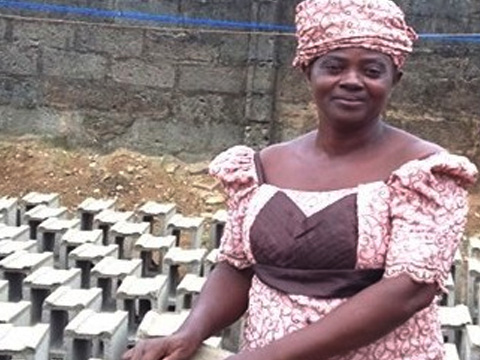 Estela, a 46-year-old mother of three, is one of ASAI's most enterprising clients.
She started her building block business with N15,000, borrowing 5,000 from her family, but struggled to grow her business due to financial limitations.
Despite seeking out additional capital to meet growing demand, time and again she met with rejection from traditional lenders as she searched for alternative sources of capital.
In 2010, she joined a nearby ASAI group, and was able to borrow N25,000. Happy with the results of the program, she has since continued to increase her loan as her business has grown.
She now generates sales close to a million each month, generating profits of N110,000.
"I am very grateful to ASAI. I have used the income generated from the business to purchase land and can also afford to spend more on food, healthcare and discretionary expenditure", Estela commented.
 "My husband's job meant he was unable to help me run the business and all my children are in school so I have managed it independently and employed 7 workers", she added.