Management Team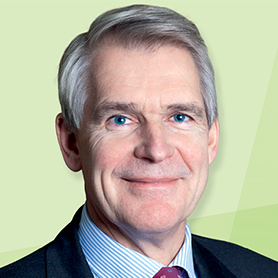 Dirk Brouwer co-founded ASA International in 2007 and has since served as the company's Executive Director. He is also the Managing Director of Catalyst Microfinance Investors, which he co-founded in 2006. With over 20 years of experience in investment banking, and 11 in microfinance, he has held several senior and supervisory positions, having acted as a board member of CMI and Founder and Managing Director of Sequoia which he founded in 2002. Prior to this, he spent 14 years working at Merrill Lynch and PaineWebber.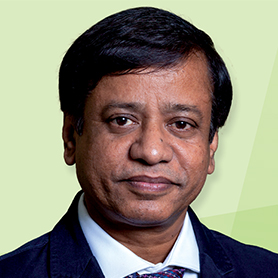 Mr Aminur Rashid has worked with the Group since 2011 and has been Executive Director, Operations since 2017. His other positions included Chief Coordinating Officer, Director (Program) and Director of several microfinance institutions within the Group. Before joining the Group, Mr Rashid served as a Director (Operations) of ASA Bangladesh from 1992 to 2011, where he was closely associated with the micro-finance program at ASA Bangladesh. Prior to working with ASA Bangladesh, Mr Rashid worked with Grameen Bank from 1989 to 1991. Mr Rashid has over 28 years of microfinance experience and has served in various senior positions within the industry. Mr Rashid has microfinance experience in various countries including Cambodia, Tajikistan, Laos, India, Indonesia, Nigeria, Mexico, the Philippines, China, Indonesia, India, Nepal, Tanzania, Liberia, Sierra Leone and Myanmar. Mr Rashid obtained his Masters of Science from Dhaka University in Bangladesh and has been awarded a certificate in training and development from the Institute of Personnel and Development in the United Kingdom by completing the "Training of Trainers" course under the DANIDA Fellowship Program in Denmark. Mr Rashid is an author of "How ASA Operates Profitably Serving the Poor" and a co-author of "Introduction to ASA Innovative and Sustainable Microfinance Model".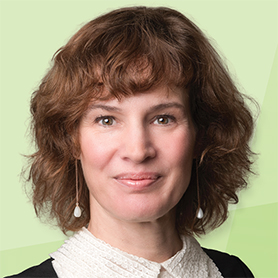 Karin Kersten joined the management of the Group as Corporate Development Director on 1 October 2021. She joined the Group from ABN AMRO Bank where she had a distinguished career, most recently serving as Managing Director, Trade & Commodity Finance. Karin is also a Member of the Supervisory Board of MondriaanFonds and Chairman of the Audit Committee of MondriaanFonds. She is a member of the Selection Committee of Hotelschool The Hague.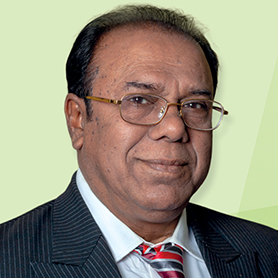 Md. Enamul Haque is the Founder and Ex-Chairman of Credit and Development Forum and has been the Chief Operating Officer of the Group since 2008. Mr Haque has over 39 years of experience in the microfinance industry. Between 1987 and 2008, Mr Haque served in various leadership positions within ASA Bangladesh including Associate Coordinator, General Manager and Executive Vice President. He also led the ASA Bangladesh partnership program where he provided technical services to 32 NGOs or microfinance institutions in Bangladesh. Prior to working with ASA Bangladesh, Mr Haque served as a Field Coordinator for nine years at Proshika Human Development Center from 1978 to 1987. Mr Haque has also worked as a consultant in various organisations such as Save the Children (USA)-Jordan, UNDP-Bangladesh, CARITAS-Bangladesh, Plan International-Bangladesh, UNDP MicroStart Program- Philippines, Life Bank Foundation Inc-Philippines, Bank of Khyber-Pakistan, Facet BV-Netherlands, CORDAID-Bangladesh, SFD-Yemen, Kashf Foundation-Pakistan, UNDP-Nigeria, Bandhan-India, MISFA-Afghanistan, MBK-Indonesia, World Bank-Eritrea and many other local non-governmental organisations. Mr Haque is currently a board member of seven of the Group's microfinance institutions and a governing body member of ASA Bangladesh.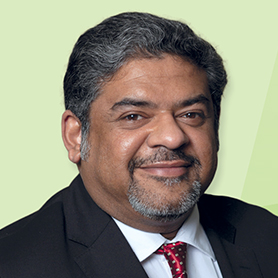 Mr Tanwir Rahman has served as the Chief Financial Officer of the Group since 2017. He has over 8 years of experience in the microfinance industry. Prior to his experience with the Group, he served as the Director of many companies within BRAC and has held several leadership positions including the Chief Financial Officer of the Unique Group, the Finance Director of BRAC and BRAC International, the Senior Accountant for AECOM, the Divisional Controller for HBG Constructors, the Assistant Controller for Mitchell Engineering, the Senior Accounting Manager for Bovis Lend Lease, the Controller for Allied Container Systems and the Senior Accountant at URS Corporation. Mr Rahman obtained his Bachelor's Degree in Business Administration and Accounting from Boise State University in 1995.He is a licensed Certified Public Accountant and member of the American Institute of Certified Public Accountants.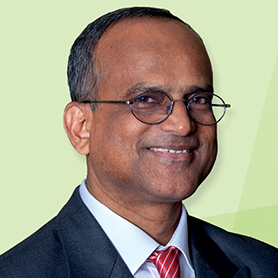 Mr Azim Hossain has served as the Director of Investment, Treasury and Risk Management at the Group since 2005. Mr Hossain has over 34 years of experience in the microfinance industry and worked at ASA Bangladesh from 1984 to 2005 where he has held several positions including Director of Finance & MIS and Senior Finance Professional. While at ASA Bangladesh, Mr Hossain was in charge of its NGO Partnership Programme, whereby local NGO microfinance institutions received technical and financial support from ASA Bangladesh. Mr Hossain also established ASA Bangladesh's finance and MIS systems and was involved in the design, development and implementation of products such as small and medium-sized enterprise loans, savings and insurance. Mr Hossain was actively involved in the development and design of AMMS at ASA Bangladesh. He has also assisted in the establishment of risk management frameworks and provided training on financial management and information systems at ASA Bangladesh. He has provided technical support in the microfinance industry to various microfinance institutions in countries including Ethiopia, India, Nigeria, the Philippines, Yemen, Sri Lanka, Afghanistan, Cambodia and Indonesia. He has also worked with the UNDP MicroStart program in the Philippines and Nigeria where he was responsible for development, product and services, financial management, performance analysis and business planning. Mr Hossain received his Master of Commerce in Accounting from the University of Dhaka in 1984 and served as a DANIDA fellow on "Project Management" at the Aarhus Technical College in Denmark.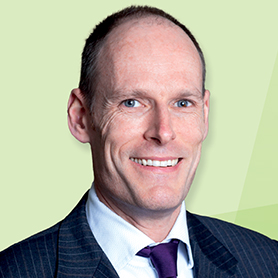 Mr Martijn Bollen has been the General Counsel of the Group since 2007. Mr Bollen has over 11 years of experience in the microfinance industry and has worked with Sequoia since 2005 and also serves as the General Counsel of CMI. Prior to this experience, Mr Bollen worked inter alia as an Attorney-at-Law at Loyens & Loeff from April 2000 to June 2004 where he was a member of the banking and finance department and was primarily involved in structured finance transactions and mergers and acquisitions. From 2004 to 2005, he worked inter aliaas an In-House Counsel to DSMDyneema. Mr Bollen holds a Master's degree in Law from the University of Maastricht in the Netherland and a Bachelor of Laws from the Victoria University of Wellington in New Zealand.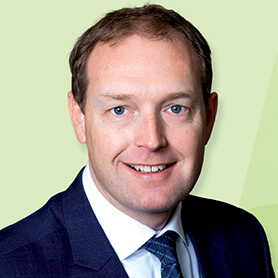 Mr Mischa Assink is the Chief Accountant of the Group since 2011 and joined the Board of Directors of ASA Pakistan Limited in 2019. He has over 10 years of experience in the microfinance industry. He also is a Financial Controller at CarbonX B.V. since 2014 and Senior Accountant at Sequoia since 2011. He held several positions including Financial Controller at NOTS Impact Enterprises from 2015 to 2017, Senior Manager in the Transaction Advisory Services team at Ernst & Young from 2005 to 2010 and worked in the audit department of Ernst & Young from 1992 to 2005. Mr Assink obtained his degree in Accountancy and Auditing from Nivra Nyenrode in 2005. Mr Assink is a Chartered Auditor and a member of the Institute of Chartered Auditors in the Netherlands.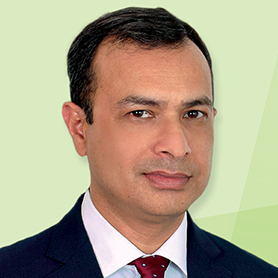 Dr Rahman has been with the Group since 2016 and has been the Chief Technology Officer since 2018. His previous positions included Director IT from 2008 to 2009 and Coordinator ICT from 2016 to 2017. Dr Rahman has over 10 years of experience in technology operations within the microfinance industry and has worked with development organisations such as the Food and Agriculture Organization of the United Nations and the World Bank. Prior to working with the Group, Dr Rahman was extensively involved in software development, technology management and large scale project management. He also served as the Head of Overseas Operations at Smart Services Technologies Co. Limited in Japan from 2012 to 2016. Dr Rahman received his B.Sc. Engineering in Computer Science and Engineering in 1994 from the Bangladesh University of Engineering and Technology and his Doctor of Engineering from Kyushu University, Japan in 2016.